2021 NBA mock draft projected picks you need to know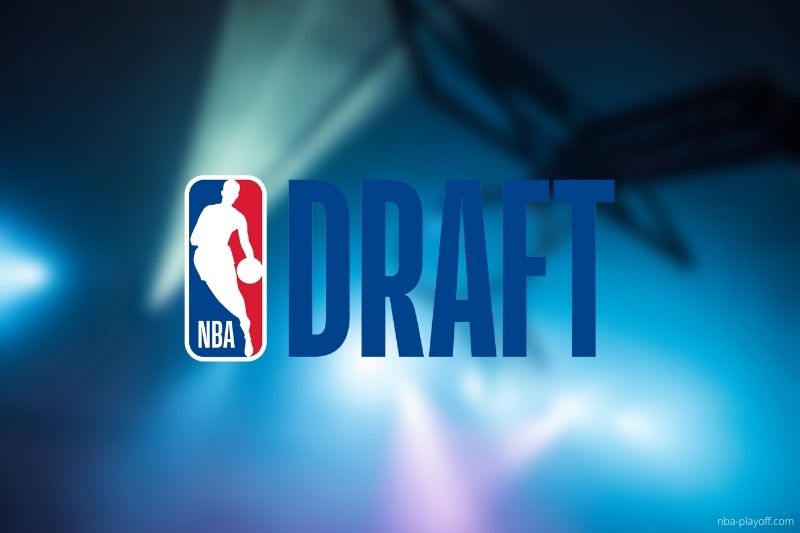 The 2021 NBA draft is the 75th running Players selection process around the world by the National Basketball Association (NBA) is scheduled to take place on July 29, 2021, at Barclays Center in Brooklyn, New York. This annual event will be televised live stream on ABC and ESPN and the ESPN App starts at 7:30 pm ET.
The Oklahoma State Cowboys star Cade Cunningham is the headline as the No. 1 pick in the who expected to start his professional career in the Detroit Pistons. The LA Clippers will likely get the NCAA Tournament star Jared Butler in the round 1 No. 25 selection. Here is everything you need to know about the 2021 NBA mock draft, top players pick, lottery position, and more
What time does the 2021 NBA draft start?
According to espn.com, the 2021 NBA draft will start at 8 pm ET on Thursday, July 29th at Barclays Center in Brooklyn.
What team has the first selection in the 2021 NBA draft?
Detroit Pistons will go as a first pick in the 2021 NBA Draft, but Houston Rockets and Orlando Magic have enough chances to get the top pick tonight.
How to watch
Event: 2021 NBA draft
Date: Thursday, July 29th, 2021
Start time: 8 pm ET
Location: Barclays Center in Brooklyn
TV: ABC, ESPN
Live stream: ESPN app
NBA mock draft 2021 projected picks
| | | | | | |
| --- | --- | --- | --- | --- | --- |
| Pick | NBA Team | Player | From Where | Position | Age |
| 1 | Detroit Pistons | Cade Cunningham | Oklahoma State | PG | 19.8 |
| 2 | Houston Rockets | Jalen Green | G League Ignite | SG | 19.4 |
| 3 | Cleveland Cavaliers | Evan Mobley | USC | C | 20.0 |
| 4 | Toronto Raptors | Jalen Suggs | Gonzaga | PG/SG | 20.1 |
| 5 | Orlando Magic | Scottie Barnes | Florida State | SF/PF | 19.9 |
| 6 | Oklahoma City Thunder | James Bouknight | UConn | SG | 20.8 |
| 7 | Golden State Warriors | Franz Wagner | Michigan/Minnesota | SF | 19.8 |
| 8 | Orlando Magic | Jonathan Kuminga | G League Ignite/Chicago | SF/PF | 18.7 |
| 9 | Sacramento Kings | Alperen Sengun | Besiktas | PF/C | 18.9 |
| 10 | Memphis Grizzlies | Josh Giddey | Adelaide/New Orleans | PG | 18.7 |
| 11 | Charlotte Hornets | Corey Kispert | Gonzaga | SF | 22.3 |
| 12 | San Antonio Spurs | Moses Moody | Arkansas | SG | 19.1 |
| 13 | Indiana Pacers | Davion Mitchell | Baylor | PG | 22.8 |
| 14 | Golden State Warriors | Chris Duarte | Oregon | SG | 24.1 |
| 15 | Washington Wizards | Trey Murphy III | Virginia | SG/SF | 21.0 |
| 16 | Oklahoma City Thunder | Keon Johnson | Tennessee/Boston | SG | 19.3 |
| 17 | New Orleans Pelicans | Ziaire Williams | Stanford/Memphis | SG/SF | 19.8 |
| 18 | Oklahoma City Thunder | Jalen Johnson | Duke/Miami | SF/PF | 19.5 |
| 19 | New York Knicks | Kai Jones | Texas | PF | 20.5 |
| 20 | Atlanta Hawks | Cameron Thomas | LSU | SG | 19.7 |
| 21 | New York Knicks | Bones Hyland | VCU/Dallas | PG | 20.8 |
| 22 | Los Angeles Lakers | Usman Garuba | Real Madrid | PF | 19.3 |
| 23 | Houston Rockets | Sharife Cooper | Auburn/Portland | PG | 20.1 |
| 24 | Houston Rockets | Isaiah Jackson | Kentucky/Milwaukee | PF/C | 19.5 |
| 25 | LA Clippers | Jared Butler | Baylor | PG/SG | 20.9 |
| 26 | Denver Nuggets | Quentin Grimes | Houston | SG | 21.2 |
| 27 | Brooklyn Nets | Day'Ron Sharpe | North Carolina | C | 19.7 |
| 28 | Philadelphia 76ers | Joshua Primo | Alabama | SG | 18.5 |
| 29 | Phoenix Suns | Tre Mann | Florida | PG | 20.4 |
| 30 | Utah Jazz | Miles McBride | West Virginia | PG/SG | 20.6 |
| 31 | Bucks | Jaden Springer | Tennessee/Rockets | SG | 18.8 |
| 32 | Knicks | Ayo Dosunmu | Illinois/Pistons | SG | 21.5 |
| 33 | Magic | JT Thor | Auburn | PF | 18.9 |
| 34 | Thunder | Josh Christopher | Arizona St. | SG | 19.6 |
| 35 | Pelicans | Isaiah Todd | G League Ignite/Cavaliers | PF | 19.7 |
| 36 | Thunder | Joel Ayayi | Gonzaga/Timberwolves | PG/SG | 21.3 |
| 37 | Pistons | B.J. Boston | Kentucky/Raptors | SG | 19.6 |
| 38 | Bulls | Kessler Edwards | Pepperdine/Pelicans | SF/PF | 20.9 |
| 39 | Kings | Charles Bassey | Western Kentucky | C | 20.7 |
| 40 | Grizzlies | Juhann Begarin | Paris/Pelicans via Bulls | SG | 18.9 |
| 41 | Spurs | David Johnson | Louisville | PG | 20.3 |
| 42 | Pistons | Filip Petrusev | Mega Basket/Hornets | PF/C | 21.2 |
| 43 | Pelicans | Jason Preston | Ohio/Wizards | PG | 21.9 |
| 44 | Nets | Rokas Jokubaitis | Zalgiris/Pacers | PG | 20.6 |
| 45 | Celtics | Austin Reaves | Oklahoma | PG/SG | 23.1 |
| 46 | Raptors | Herb Jones | Alabama/Grizzlies | SF | 22.7 |
| 47 | Raptors | Aaron Wiggins | Maryland/Warriors | SG/SF | 22.5 |
| 48 | Hawks | Jericho Sims | Texas/Heat | PF | 22.7 |
| 49 | Nets | Joe Wieskamp | Iowa/Hawks | SF | 21.9 |
| 50 | 76ers | Aaron Henry | Michigan St/Knicks | SG | 21.8 |
| 51 | Pelicans | Isaiah Livers | Michigan/Grizzlies via Trail Blazers | SF/PF | 22.9 |
| 52 | Pistons | Daishen Nix | G League Ignite/Lakers | PG/SG | 19.4 |
| 53 | 76ers | Greg Brown | Texas/Pelicans via Mavericks | PF | 19.8 |
| 54 | Pacers | Luka Garza | Iowa/Bucks | C | 22.5 |
| 55 | Thunder | Santi Aldama | Loyola MD/Nuggets | PF | 20.5 |
| 56 | Hornets | Vrenz Bleijenbergh | Antwerp/Clippers | SF/PF | 20.7 |
| 57 | Hornets | McKinley Wright IV | Colorado/Nets | PG | 22.7 |
| 58 | Knicks | Jeremiah Robinson-Earl | Villanova/76ers | PF | 20.7 |
| 59 | Nets | Sandro Mamukelashvili | Seton Hall/Suns | PF/C | 22.1 |
| 60 | Pacers | Neemias Queta | Jazz | C | 22.0 |