How to Watch NBA Live Stream 2023-24 Season Without Cable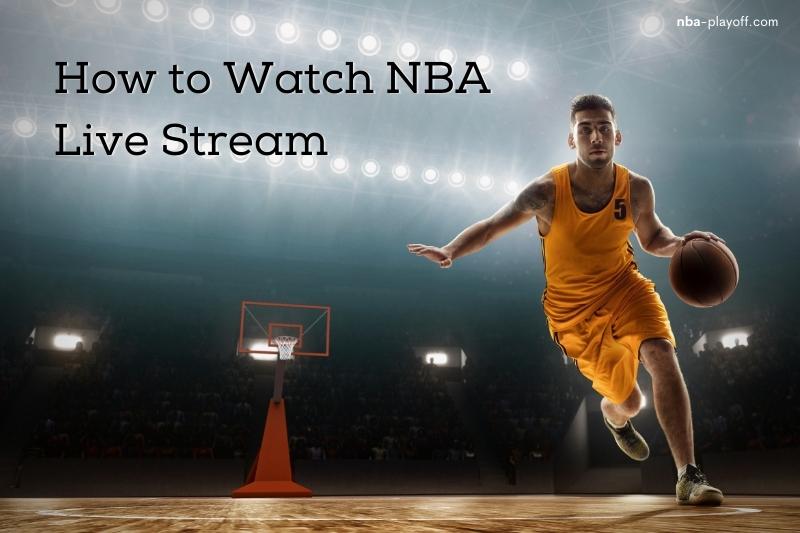 The NBA 2023-24 season restart is underway and fans everywhere are ecstatic. Finally, basketball is back and that means there will be plenty of televised games for fans to watch, here's follow my guide as I recommend how to watch NBA live stream online in the US for free. The 2019-20 season was interrupted by the coronavirus pandemic which put players out of action for four months. Their return has many chomping at the bit ready to watch NBA basketball on TV.
What happens if you don't have cable though?
Don't worry. It is now easier than ever to watch NBA games without having cable. Read this guide for all you need to know about watching the NBA without cable.
Understanding Networks & the NBA
Networks pay big money to broadcast NBA games. Television coverage is shared by a number of different channels. All of the following channels will broadcast nationally televised games.
ESPN
ESPN2
ABC/ESPN3
TNT
NBA TV
Regional broadcasts are available primarily via regional FOX Sports networks, Bally Sports, Altitude, ROOT SPORTS, and regional NBC Sports networks. Regional games for the Milwaukee Bucks, for example, can be viewed on FOX Sports Wisconsin.
Understanding which networks carry games will help consumers determine what they need or want in order to watch their favorite NBA team or just NBA games in general. It's also helpful to understand that there are nationally televised games, local market broadcasts, and out-of-market broadcasts. There are ways to watch almost every single NBA game in a given season.
Local Market Broadcasts
More than 80 percent of your hometown team's NBA games are available on your RSN, which stands for regional sports networks. In Detroit for example, most of the Pistons' schedule is available to watch on FOX Sports Detroit.
To watch your RSN without cable will require a subscription to any one of the major live TV streaming services. We will get into those shortly.
National Broadcasts
Each year, the NBA typically broadcasts a set of games that will not air on your local RSN. These nationally televised games are exclusive to ESPN, ESPN2, ABC/ESPN3, TNT, and NBA TV.
There are about 100 games per year that NBA TV broadcasts that are not exclusive to the network. Those games are made available to your regional sports network. You can watch those games on either NBA TV or on your RSN.
Out-of-Market Broadcasts
If you happen to be a Boston Celtics fan but live in Los Angeles, there is still a way you can watch just about every game on the schedule. The league offers NBA League Pass which allows viewers a number of options.
Fans can purchase every game for the entire NBA season or pay a little less and watch all the games for a single team. There is even an option for in-arena streaming during commercial breaks, for a price of course.
Watching the NBA games without Cable
There is one option for fans that is "free" though you do need to pick up an over-the-air antenna. There are a number of antennas all varying in price, but you can find inexpensive models that will suit you for watching NBA games without cable. You have to be located within a radius of your local ABC affiliate's broadcast tower. There are ways to find out if you receive the signal online.
Generally, the closer you are to a big city or to an ABC affiliate's tower, the more likely you will be able to watch ABC via your antenna. If you are able to use your antenna to get ABC, the big drawback is that you will only see roughly 20 games. ABC was only scheduled to carry 19 of the nationally televised NBA games for the 2023-24 season. To watch the remaining games, you will need some sort of streaming service.
Watching the NBA Online without Cable
For those fans that don't have or don't want cable, there is a solution. You can watch using some sort of streaming service. There are several from which to choose. It is important to understand that there is no legal way to watch the NBA for free online. Therefore, you have to use a streaming service.
For many fans, a complete cable TV alternative is a great option. Fans can watch all of their favorites, including the NBA. A live-streaming service is the best answer in this situation.
There are many streaming services such as Hulu with Live TV, Sling TV, and others. When you use these services, you get a broad selection of networks that cover everything from entertainment to sports. Depending upon which package you select, you may get anywhere from 25 to 100-plus channels.
The big differences between the various live streaming services are price and flexibility.
Sling TV
Sling TV is probably the easiest way to get most of the NBA broadcasts. For $40 a month, the Sling Orange package gives you the top 31 channels including ESPN, ESPN2, ESPN3, and TNT. If you are able to pick up ABC via a digital antenna, you can watch all the NBA games except those on NBA TV.
Playstation Vue
Another popular method of streaming NBA games is through the use of the PlayStation Vue. Fans have access to similar channels as Sling TV viewers but they also get live feeds from the major networks in select markets.
If you are located in one of these select markets, you can purchase Ultra Plan for $79.99/month, which gets you On Demand 85+ channels including ABC, ESPN, and TNT all for $79.99 per month. The great thing about PlayStation Vue is it allows you to sign into TV Everywhere apps like FOX Sports Go and NBC Sports app to watch regional games at no extra charge.
DIRECTV STREAM
AT&T recently got into the live streaming game with its service called DIRECTV STREAM. In order to get the most out of streaming NBA games, you will need to purchase the Entertainment package live On Demand 75+ channels including ESPN, TNT starting cost $64.99/mo.
Customers receive about 150+ channels, which is comparable to PlayStation Vue for $154.99/mo in the premier package including ABC, ESPN, ESPN2, and TNT.
FuboTV
Originally, FuboTV was geared more toward soccer fans. Now, it is more of an all-purpose streaming service that does cater to some NBA fans. Their basic package, which costs $74.66 per month, includes both TNT and NBA TV.
While it does not include ABC or ESPN, you can get a variety of regional sports networks depending on where you live.
Hulu + Live TV
Hulu + Live TV is one of the best options for fans looking to live stream NBA games without cable. You will have access to ABC, ESPN, ESPN2, and TNT, but not NBA TV. You will get over 75+ channels to watch live making it a great choice at $69.99 per month.
There are no commitments or contracts involved either. You can watch most of the nationally televised games plus games featuring your local team.
YouTube TV
The one thing that YouTube TV does offer is access to NBA TV. For $72.99 per month, users can stream 100+ channels including ABC, CBS, NBC, and FOX as well as regional sports networks. That covers a good portion of the NBA. The extra access makes the price worth it for NBA fans looking to stream games.
NBA League Pass
For the most hardcore of fans, there is a subscription to NBA League Pass here. This is the NBA's official streaming service and it offers you the chance to watch every live out-of-market game that isn't part of a national broadcast on one of the four main networks.
There are a number of features an NBA fan will love with League Pass. Games can be viewed on TV, personal computer, tablet, smartphone, or streaming devices. Games that appear on one of the main networks as part of a national telecast will be made available 24 hours after the game has ended.
There is also a section for the truly hardcore fan where a certain collection of "classic" games can be watched. Up to four games at once can be watched using the Mosaic feature. All of this is included in an NBA League Pass subscription for $200 a year or $29 per month.
Add an extra $50 per year and you can get NBA League Pass Premium. That is the feature that allows you to get an in-arena live stream during breaks in the game action.
The NBA also offers something called NBA Team Pass. If you would rather follow your favorite team, you can do so for $120 per year or $18 a month. You get access to all of your team's local broadcasts for both home and away games.
The only downfall to both NBA League Pass and NBA Team Pass is that some games may still be blacked out in your viewing area. The NBA determines blackout zones using ZIP codes, a combination of ZIP code and cable system distribution area, or by the IP address associated with your internet connection.
If this is an issue, you can check the NBA's Blackout Explorer prior to signing up for either NBA League Pass or NBA Team Pass.
Vidgo
The new player on the block in live streaming services is Vidgo. The company started offering services in December of 2019 and is gaining ground quickly with its $30 package.
Buyers get ABC, ESPN, and ESPN2 plus a number of other sports-related channels like the SEC Network. It's a great choice for sports enthusiasts but does not give viewers access to NBA TV or TNT.
Putting It All Together
The best scenario for an NBA lover that wants to consume as many games as possible is to ensure access to the maximum number of games. There are a few ways to do just that. If money is not an issue, your best bet is to purchase the NBA League Pass. You will have access to every single out-of-market game on the schedule.
What you have to remember is that even though you subscribe to watch all of the league's games some will be subject to blackout rules. If you live in the same area as your favorite team, for example, you won't be able to watch them unless you use a VPN or Virtual Private Network.
There are a number of VPN services from which to choose, but they all effectively do the same thing. A VPN allows you to appear that you are streaming from another location. In essence, your location is masked so that you are not subject to blackout restrictions. A quality VPN service will cost you roughly $10 a month.
For those seeking a more economical route to watching the NBA without cable, the first step would be setting up your digital antenna. You can find a quality HD antenna in the $30 to $50 price range. That will give you access to ABC for national games on that network. Plus, you are able to watch all of the major networks like NBC and CBS.
The next step is to purchase a streaming service. With cost in mind, Sling TV offers the best bang for the buck. Sling TV's Orange package gives you all but one of the networks that broadcast national NBA games. Remember, you can watch all of the ESPN networks plus TNT. The only network you will be missing is NBA TV. While you wouldn't have access to all NBA games, you would be able to watch a good portion of them.
The budget-minded NBA fan might also consider NBA Team Pass where they would have access to almost all of their favorite team's games. By the time you invest in an HD antenna, spend $30 a month for the Sling Orange package, and then another $65 per month to get NBA TV on YouTube TV, you might want to just fork out $120 for the season and get access to NBA Team Pass.
Having nationally televised games available on the major networks via streaming services gives fans courtside seats for the biggest NBA matchups of the season. Adding in your regional sports network gives you access to even more games, especially if it is your favorite team. While you still cannot get access to every single NBA game, it is possible to watch a lot of NBA basketball without cable.