With Zion Back, New Orleans Pelicans Races to Postseason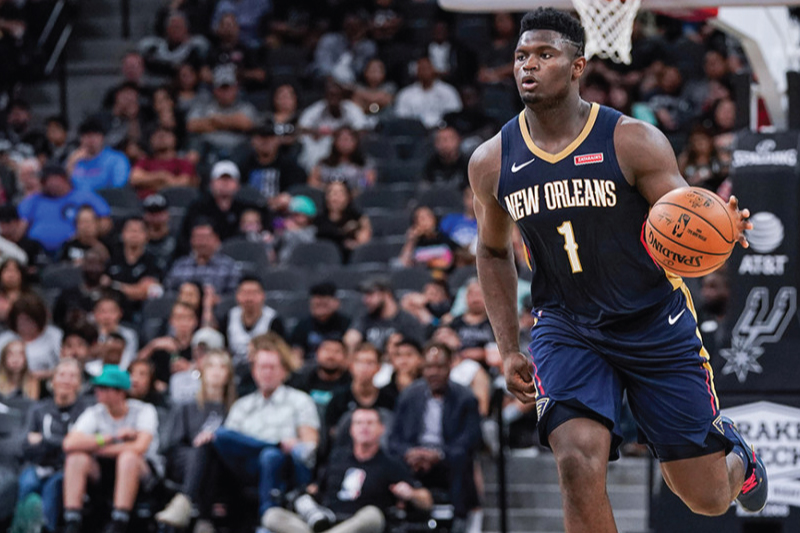 With 22 games remaining in the 2019-20 season, the New Orleans Pelicans have a shot at making the playoffs. They are currently three games out of eighth place in the Western Conference standings trailing Memphis. How can New Orleans return to the postseason after missing out last year?
Mt. Zion
With a healthy Zion Williamson back in the lineup, the Pelicans look strong. Take away the losses in Williamson's first two NBA games this season and New Orleans is 9-5 in their last 14 games. Two of the losses were at the hands of the Los Angeles Lakers and two more were to Milwaukee and Houston. Those are three NBA title favorites. Williamson is averaging 24.1 points and 6.8 rebounds per game and he makes the Pelicans a completely different team to defend.
New Orleans Pelicans Schedule
The Pelicans can control their destiny as they battle Memphis, Sacramento, San Antonio, and Portland for the eighth and final playoff spot. New Orleans faces the Grizzlies, the Kings, and the Spurs two more times each this season. Wins in all six games would go a long way toward making up ground on Memphis and giving the Pelicans tiebreaker advantages.
The Grizzlies have one of the most difficult remaining schedules in the NBA. Memphis will play likely playoff participants Dallas and Oklahoma City twice each. The Grizzlies travel to Utah, play at Milwaukee, and get the Celtics at home just before a home-and-way back-to-back with defending NBA champ Toronto.
With 22 games left in both Memphis' and New Orleans' seasons, the Grizzlies will play a potential playoff team on 14 different occasions. That includes the final two games of the regular season at home against Philadelphia on April 13 and at Houston on April 15.
New Orleans, on the other hand, will play just eight of 22 remaining games against teams that are currently in playoff positions.
Walking in Memphis
New Orleans has already beaten the Grizzlies twice this season. If the Pelicans can win the next two, they could put themselves in a great position to overtake Memphis. If the Grizzlies split their last 22 games and go 11-11, New Orleans will need to go at least 15-7 to pass Memphis and move into that eighth and final playoff spot. It won't be easy, but it can be done.