Can James and Davis combinations clinch the Lakers 2020 Finals birth?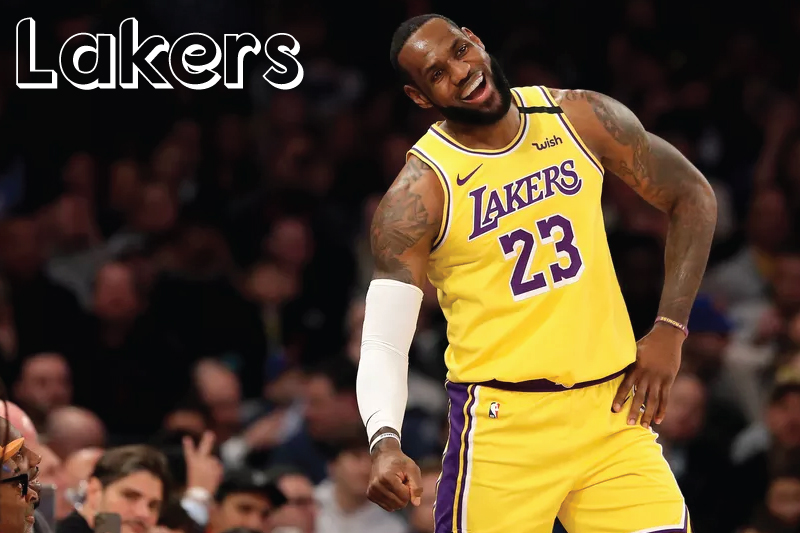 It has been a decade since the Los Angeles Lakers were over .500 at the All-Star break. Not only is LeBron James and company over .500, but the Lakers are also the clear favorite to earn the Western Conference's No. 1 seed.
Los Angeles owns a five-game lead over second-place Denver in the Western Conference playoff race. The rival Clippers and Houston Rockets are six and seven games behind, respectively.
LeBron James and Anthony Davis Combination
The big reason for the Lakers' success in 2020 is the duo of James and Anthony Davis. There is no better pair in the NBA. Davis could win the NBA's Defensive Player of the Year award and lead his team in scoring. Currently, Davis averages 26.7 points, 9.5 rebounds, and 2.5 blocks per game.
James is giving Milwaukee's Giannis Antetokounmpo a run for this season's MVP award. James leads the NBA in assists dishing out 10.6 per game and he scores 25.5 points a game. The 7.7 rebounds a game James averages make him quite possibly the most complete player in the game.
The Lakers bench is extremely deep. Instead of trading F Kyle Kuzma (12.5 ppg), Los Angeles decided to keep the third-year pro. Danny Green and Kentavious Caldwell-Pope give the Lakers quality minutes every night as does veteran C Dwight Howard (7.7 ppg, 7.7 rpg).
There is a battle for the West's eighth and final playoff spot. Currently, Memphis is No. 8. Los Angeles has played the Grizzlies three times this season and has won all three. A more intriguing first-round battle could be between the Lakers and New Orleans.
James and Davis battling rookie Zion Williamson in Round 1 would be a huge hit for fans. The Lakers are simply too good for New Orleans and Memphis or Portland, which is currently ninth in the West.
The Los Angeles Lakers are 2020 Western Conference champion
Things will get more interesting for the Lakers as they advance. In the conference semifinals, they would likely face the winner of a Houston-Oklahoma City or Houston-Utah series. Ultimately, Los Angeles will have to battle either Denver, the current No. 2, or the Clippers.
Having an All-Los Angeles Western Conference Finals would be extremely exciting for the city and for the league. A Clippers-Lakers series would pit the James-Davis duo against the Clippers pair of Kawhi Leonard and Paul George.
A trip to the NBA Finals would mark the 10-year anniversary of the Lakers' last trip. Los Angeles defeated Boston 4-3 as Kobe Bryant, who passed away in that horrific helicopter crash in January, was the NBA Finals MVP.