How To Watch Raptors NBA 2020 Playoffs on Canada TV Channel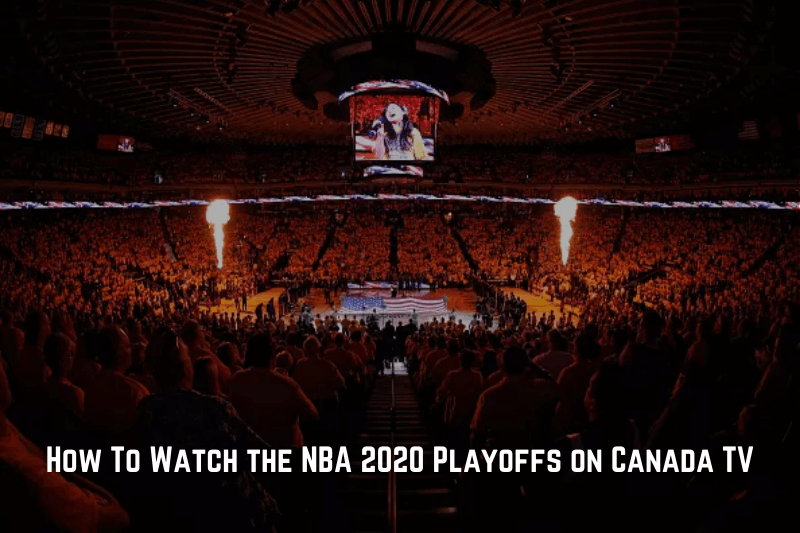 After a lengthy layoff due to the Coronavirus pandemic, the 2020 NBA playoffs are approaching fever pitch. On a break since March, the final 16 teams are currently battling it out in Orlando, in an East vs West format, with the winner walking away with the Larry O'Brien trophy for the 2020 season. This article helps you how many ways to watch the Toronto Raptors basketball games streaming online.
If you're watching in Canada, we have listed for you a number of ways that you can get in on the action.
Ways to watch
Though its popularity is declining, there are companies that still provide cable TV playoff passes. For important matches such as playoffs, most people will prefer to watch with friends in establishments, although that has been curtailed by the pandemic, while the most popular method to watch still remains online streaming. We will go through the various options and you can then decide which one works for you.
Traditional TV
Fewer and fewer Canadians are subscribing to cable TV, with studies in 2017 reporting that a quarter had canceled their subscriptions. Despite this, the NBA, especially during the playoffs, remains wildly popular. Last year, 4.7 million tuned in to watch the Raptors beat the Golden State Warriors.
Traditional TV Pricing
To access the playoffs and the finals, there are various price points starting at $14 – $25 for basic cable, although this doesn't always come with all the games, and only shows some.
It is the $50 a month package that would enable you to access Sportsnet and TSN, and access the entire schedule. TSN and Sportnet share broadcasting rights, with games split between them. This means that to watch all the games, one will need to subscribe to both channels. A bit pricey, but if you really want to see the action live, then it's worth it.
NBA League Pass
As it is available to Canadians, you can also opt to get the League Pass from the NBA. You can get a free 7-day pass, and then get a monthly pass for $11. This grants you access to:
All the games since the restart from the playoffs to the actual finals.
Offline viewing through the download function.
On-demand access to the 2019/2020 season.
Archived footage from NBA TV
Access to the 2020 NBA Draft.
You can also get personalized broadcasts, with announcers from NBA teams, ABC, and ESPN networks with broadcasts in local languages. There is also a League Pass for Businesses and if possible you can get one from your work, and enjoy the benefits as an employment perk.
As a recommendation, Sling TV offers over 40 channels and ESPN Orange package, starting at $30 a month.
Streaming
Even before physical restrictions by governments, streaming was far the most popular option, livestreaming offers a number of options. TSN, which also offers a streaming service, recorded about 100,000 streams on their app and website, during last year's Game 2.
Sportsnet and TSN are the main options for streaming the NBA in Canada. Both services charge $19.99 for a monthly pass, with Sportsnet Now charge $9.99 for a seven-day pass and $4.99 for a day's pass on TSN Direct. Split broadcasting rights mean that you will have to have both apps if you want to watch all the games.
This time around, there are no 'home' or 'away' games since the venue is neutral, and streaming will remain the primary source of live sport for millions across Canada and the world. Starting in late July, the games have retained the usual best of seven formats and will feature some really incredible matchups. LeBron James' Lakers, who are tipped as favorites, will see strong competition from Kawhi Leonard's Clippers in the Western Conference. The Milwaukee Bucks, led by Giannis Antetokounmpo will have to triumph against the Boston Celtics, Miami Heat, and Canada's own Toronto Raptors.
Using VPNs
For those that are away from home, and in places where broadcasting is restricted, you can still access the NBA live streams, regardless of location by using a virtual private network. A VPN masks your actual address and you can access your paid-for streaming service, regardless of your physical location.
To choose a good VPN, check for superb speeds, actual privacy, and reliable and fast customer service.
Sports Bars and establishments
Very few rushes of excitement will beat watching your hometown team with friends and neighbors, as they play against their rivals, and better yet, come out on top. The ambiance, the anticipation builds up and heightens the experience.
Although this isn't the same with the physical restrictions from COVID-19 regulations, you can still get to enjoy the playoffs in establishments that have adhered to government regulations.
Expenses here will be the food and accompaniments that you will order, and the local restaurants and sports bars do need the patrons during these trying times.