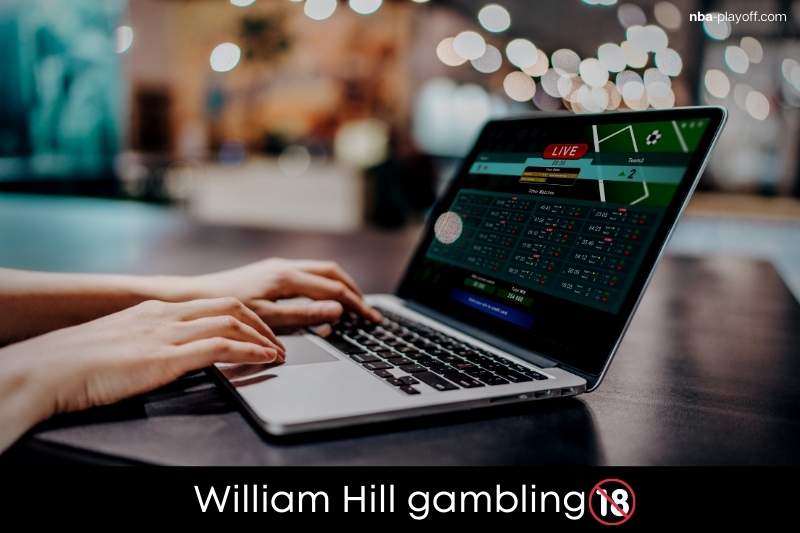 On October 2nd, one of the world's biggest sportsbook operators, William Hill announced a partnership with the National Basketball Association. This is not for the first time the NBA is dealing with a sportsbook operator, William Hill is the fourth align after MGM Resorts, FanDuel, and The Stars Group. After partnering with the NBA, William Hill will now have the right to use its mobile platforms, official betting data, and logos from the NBA games for all their retail sportsbook based in the United States. Moreover, the NBA will now be promoting William Hill sportsbook across all their online platform this includes NBA.com, NBA Application as well as the NBA social media platforms.
What you need to know about William Hill
William Hill is one of the leading gaming and betting companies in the world; it has employed more than 16,000 individuals. It was founded in 1934 in the UK, headquarters in London and it is listed on the London Stock Exchange. It has also a national presence of licensed betting in Great Britain and Northern Ireland.
What did William Hill get?
According to sources, the deal on Tuesday, William Hill is the official gaming partner of the NBA. They will get the rights to the league's official betting data, team marks, highlights, access to the official league data feed, and mobile platforms across the U.S.
What's in it for the NBA?
According to SportsHandle.com, it is a seven-figure deal for three years. The last deal with MGM has signed up at least $25 for three years also.
What states are offering legal sports betting now?
Nevada, Delaware, New Jersey and, Mississippi.
Which of those states have William Hill sportsbooks?
Mississippi, Nevada, and New Jersey.
Will I be able to bet on the NBA at William Hill sportsbooks?
Yes. William Hill is the official online gambling partner of the NBA.
Can I bet on my phone in an NBA arena?
Of course, If you are in Nevada it is an easy task for you. It expanded into other states.
How NBA partnership with William Hill
Scott Kaufman-Ross, the Senior Vice President Head of Fantasy & Gaming, NBA, stated that William Hill is a respected brand across the globe and that it has set a new standard for sport betting in the United States Market. The industry reached prime in sports betting with over 85 years in space history. William Hill has managed to lead U.S in expanding sports betting since the Supreme Court decision of overturning PASPA in 2018. Currently, it operates in 10 states, and it accepts one out of four bets that are placed in the United States.
''NBA has always been a leader when it comes to recognizing the benefits of legal sports betting market'' said Dan Shapiro, William Hill's US Vice president.
William Hill as a company has been in the United States since 2012 when it first entered Nevada. As of now, the company has 112 sportsbooks in Nevada. It was able to win partnerships with the NBA since it has retail and mobile operations beyond Nevada and has online exposure in several regions of the United States including.
In addition to these states, William Hill is a licensed sports betting provider in several casinos in Rhode Island, Mississippi, New Mexico, and Pennsylvania. Moreover, it serves as an exclusive risk manager for the sports lottery in Delaware.
William Hill geographic issues
In addition to operating in Nevada and New Jersey, the largest sports betting states in the United States, William Hill has a well-developed presence in other regions as well, including Indiana, Iowa, and West Virginia. The company offers sports wagering services to all casino operators in New Mexico, Mississippi, Rhode Island, and Pennsylvania. Of all the states mentioned, it is only Pennsylvania (Philadelphia 76ers), and Indiana (Pacers) has the NBA franchises.
NBA and betting
Compared to other major sports leagues in the U.S, the NBA has always been the most forward-thinking in embracing sports betting in the country. The NBA has their summer league held in Las Vegas, and these games can be wagered on.
NBA and William Hill
In a statement made by Dan Shapiro, he stated that; we are proud of this great partnership that will benefit both the customers and our partner across the country as we promote legalized wagering on every NBA event. Therefore, he said, "We expect that this partnership will start a long and mutually beneficial relationship between the league and its teams."
The NBA and William Hill partnership will allow William Hill to have the right of using official NBA betting data as well as league logos across its platform and its sportsbooks in the United States. In addition to that, it is promoted on all NBA digital platforms, including the NBA App and the NBA social media platforms.