NBA Playoff picture 2021: Bracket, standing, play-in matchups, first-round schedule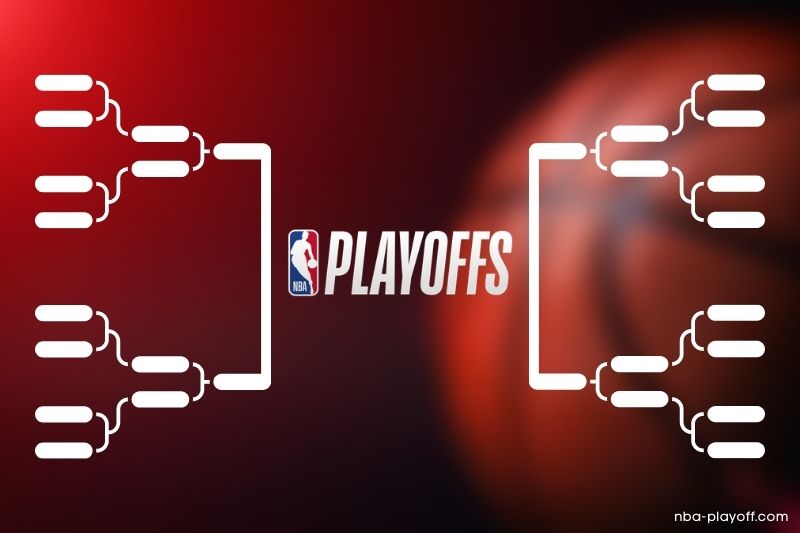 NBA shortened the 2020-21 regular season to 72 games which have ended last night. The league includes a play-in tournament from Tuesday, May 18 to Friday, May 21, and playoffs will begin from May 22 till July.
If you see the NBA standings, you can see top six teams from each conference clinched the postseason birth automatically, and in the play-in tournament, two teams out of four need two consecutive wins from each conference to earn the 7 and 8 spots in the postseason.
It means, if seventh spot team Celtics will win against Wizards, they will earn the playoffs or if they lose or Wizards win they have to play against the 9th vs 10th winner and the winner will clinch the 8th spot in the playoffs.
Who wins the divisions?
Philadelphia 76ers 49-23 win the Atlantic Division and No. 1 team in the league's Eastern Conference, Milwaukee Bucks 46-26 win the Central Division, and Atlanta Hawks 41-31 win the Southeast Division in the Eastern Conference.
Utah Jazz 52-20 earns the No. 1 team in the NBA, and in the Western Conference's Northwest Division, Phoenix Suns 51-21 win the Pacific Division, and Dallas Mavericks 42-30 win the Southwest Division in the Western Conference.
Tuesday, May 18
Game 1 (East 9/10): Pacers vs Hornets; 6:30 p.m. ET, TNT
Game 2 (East 7/8): Celtics vs Wizards; 9 p.m. ET, TNT
Wednesday, May 19
Game 3 (West 9/10): Memphis vs. San Antonio; 7:30 p.m. ET, ESPN
Game 4: (West 7/8): Lakers vs Warriors; 10 p.m. ET, ESPN
Thursday, May 20
East: Winner of Game 1 vs Loser of Game 2; 8 p.m. ET, TNT
Friday, May 21
West: Winner of Game 3 vs Loser of Game 4; TBD, ESPN
Eastern conference playoff picture and first-round matchups
Philadelphia 76ers vs No. 8 seed (Celtics, Wizards, Pacers, or Hornets)
Brooklyn Nets vs No. 7 seed (Celtics or Wizards)
Milwaukee Bucks vs. Miami Heat
New York Knicks vs Atlanta Hawks
Atlanta Hawks vs New York Knicks
Miami Heat vs Milwaukee Bucks
Western conference playoff picture and first-round matchups
Utah Jazz vs No. 8 seed (Lakers, Warriors, Grizzlies, or Spurs)
Phoenix Suns vs No. 7 seed (Lakers or Warriors)
Denver Nuggets vs Portland Trail Blazers
Los Angeles Clippers vs Dallas Mavericks
Dallas Mavericks vs Los Angeles Clippers
Portland Trail Blazers vs Denver Nuggets