2023-24 Luka Doncic's net worth, salary, family, wife, career stats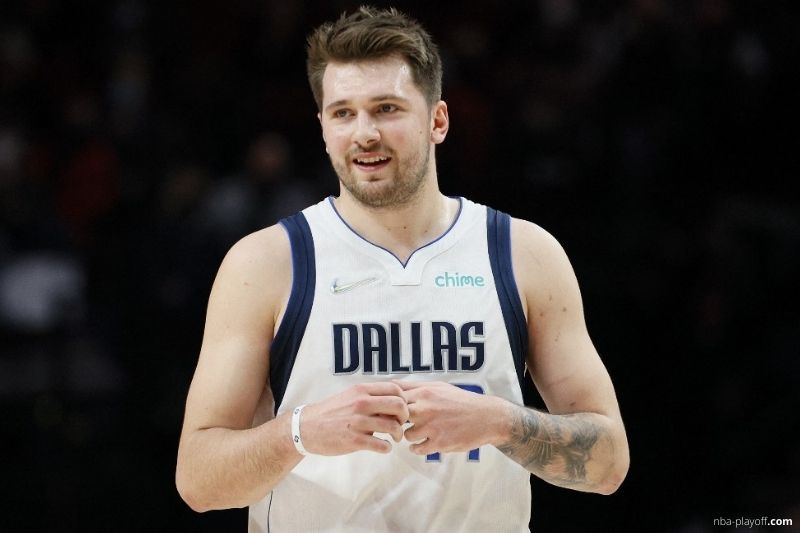 24-year-old Luka Doncic is widely regarded as one of the young key players currently playing for the Dallas Mavericks in the NBA league since 2018. Luka is also a Slovenian national basketball player who came up into the league from the Real Madrid Baloncesto basketball team after winning the 2018 EuroLeague title with Madrid with EuroLeague MVP, and Final Four MVP. He was also awarded the ACB Most Valuable Player, EuroLeague Rising Star, and ACB Best Young Player and adorned himself to the EuroLeague 2010–20 All-Decade Team.
Doncic made an immediate impact on the Mavericks, averaging 21.2 points, 7.8 rebounds, and 6.0 assists per game. He was named NBA Rookie of the Year in 2019, becoming the youngest player after LeBron James to win the award. Luka is currently playing in the Point guard / Small forward position at Dallas where his jersey No. is 77.
Off the court, Doncic has also made significant contributions to various charities. In 2020, he auctioned off a signed jersey to raise money for the COVID-19 relief efforts in Slovenia. He has also supported the Special Olympics and the Make-A-Wish Foundation. In addition to his charity work, Doncic is well known for his friendly demeanor and sense of humor.
Here we have collected everything you need to know about Luka Doncic Net worth, salary, family and wife, achievements, career stats, and more in 2023.
Luka Doncic net worth
Luka Doncic's net worth was estimated to be around $30 million. However, it's worth noting that net worth can fluctuate over time due to a variety of factors such as career success, investments, and endorsements.
Salary
Luka Doncic's annual salary for the 2022-2023 NBA season is $ 37.09 million, as part of his new contract extension with the Dallas Mavericks. His annual average salary over the length of the contract is $43.03 million. This translates to a monthly income of around $ 3.09 million.
Family and wife
Luka Doncic's family consists of his parents, Mirzam Poterbin and Sasa Doncic, as well as his younger brother Janis. His wife's name, Annamaria Goltes, is a Slovenian fashion model and influencer.
| | |
| --- | --- |
| Age | 24 (February 28, 1999) |
| Nationality | Slovenian (Ljubljana, Slovenia) |
| Current team | Dallas Mavericks (2018) |
| Position | Point guard / Small forward |
| Height | 6′7″ (2.01 m) |
| Weight | 104 kg |
| NBA All-Star | 2020–2023 |
| NBA Rookie of the Year | 2019 |
| All-NBA First Team | 2020-2022 |
| NBA All-Rookie First Team | 2019 |
| AP Honorable mention All-American | 2011 |
| EuroLeague champion | 2018 |
| EuroLeague MVP | 2018 |
| EuroLeague Final Four MVP | 2018 |
| All-EuroLeague First Team | 2018 |
| EuroLeague Rising Star | 2017, 2018 |
| EuroLeague 2010–20 All-Decade Team | 2020 |
| Euroscar Player of the Year | 2019 |
| Liga ACB champion | 2015, 2016, 2018 |
| Liga ACB MVP | 2018 |
| All-Liga ACB First Team | 2018 |
| ACB Best Young Player | 2017, 2018 |
| ACB All-Young Players Team | 2016–2018 |
| Spanish King's Cup winner | 2016, 2017 |
| Trofeo Costa de Sol champion | 2016, 2017 |
| FIBA Intercontinental Cup champion | 2015 |
| EB Next Generation Tournament champion | 2015 |
| EB Next Generation Tournament MVP | 2015 |
| Slovenian Sportsman of the Year | 2018 |
Career Stats
| | | | | | | | | | |
| --- | --- | --- | --- | --- | --- | --- | --- | --- | --- |
| Year | Team | GP | Min | Pts | FG% | 3pt% | Reb | Ast | Stl |
| 2023-24 | Mavericks | 20 | 35.9 | 31.9 | 48.8 | 38.2 | 8.3 | 8.7 | 1.3 |
| 2022-23 | Mavericks | 66 | 36.2 | 32.4 | 49.6 | 34.2 | 8.6 | 8 | 1.4 |
| 2021-22 | Mavericks | 65 | 35.4 | 28.4 | 45.7 | 35.3 | 9.1 | 8.7 | 1.2 |
| 2020-21 | Mavericks | 66 | 34.3 | 27.7 | 47.9 | 35 | 8 | 8.6 | 1 |
| 2019-20 | Mavericks | 61 | 33.6 | 28.8 | 46.3 | 31.6 | 9.4 | 8.8 | 1 |
| 2018-19 | Mavericks | 72 | 32.2 | 21.2 | 42.7 | 32.7 | 7.8 | 6 | 1.1 |
| Career | | 350 | 34.4 | 27.8 | 46.7 | 34.1 | 8.5 | 8.0 | 1.1 |