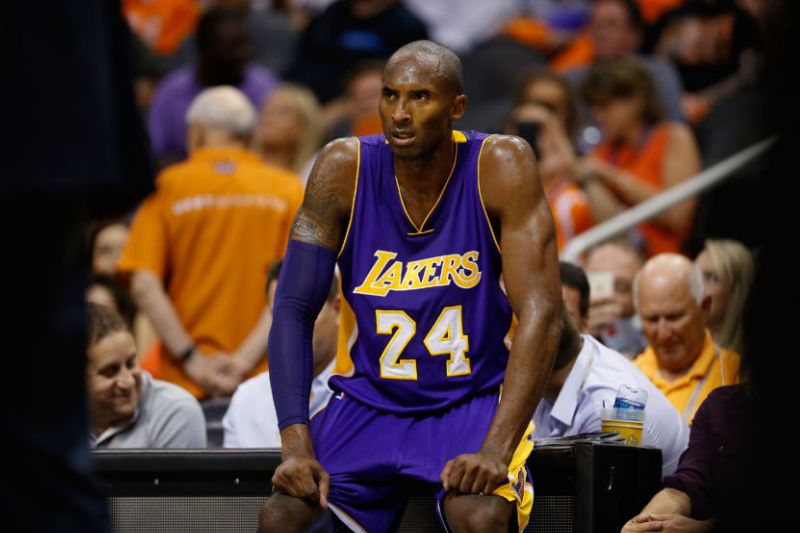 The American former basketball player Kobe Bryant successfully spanned 20 year NBA career with the Los Angeles Lakers, his relentless efforts earned him a place among the most successful players and established him as one of the greatest players of all time was born on August 23, 1978, in Philadelphia. Bryant adopted his nickname, Black Mamba, in the mid-2000s, which became popular among the public. In 2020, the biggest shock happened Bryant died with his daughter Gianna in a helicopter crash in Calabasas, California. However, we have broken down everything you need to know more about Kobe Bryant here below.
Bryant won five NBA championships where he grabbed two-time NBA Finals MVPs, including 15-time All-NBA Team, 12-time All-Defensive Team, earned NBA's Most Valuable Player award in 2008, awarded Naismith Memorial Basketball Hall of Fame by vote in 2020, and NBA 75th Anniversary Team in 2021.
Bryant also won gold medals for the US Olympic team in 2008 and 2012 and received an Academy Award for Best Animated Short Film for Dear Basketball in 2017.
He was the son of retired NBA player Joe Bryant and spent some of his time growing up in Italy. He was recognized as the top American high school basketball player at Lower Merion high school in Philadelphia where he played in the Shooting guard position. Bryant was selected in the round 1, 13th overall pick by the Charlotte Hornets, then traded to the Lakers. As a rookie in 1997, he won the Slam Dunk Contest along with high scorer, and All-Star honors in the following season.
While in a feud with Shaquille O'Neal, the Shaq-Kobe pair won three NBA championships from 2000 to 2002 in a row with the Lakers.
After the Lakers lost in the 2004 NBA Finals and Neal was traded, Bryant became the franchise's mainstay. He scored a career-high 81 points second only to Wilt Chamberlain's 100-point game. Even though he was among the league's top players in the 2012–13 season, he suffered a torn Achilles tendon at age 34, followed by knee and shoulder problems for two years. Bryant retired after the 2015–2016 season, the Lakers all-time leading scorer.
Kobe Bryant History
| | |
| --- | --- |
| Born | August 23, 1978, Philadelphia, PA |
| Died | January 26, 2020, Calabasas, CA |
| Career team | Los Angeles Lakers (1996–2016) |
| Height | 6′ 6″ (1.98 m) |
| Weight | 96 kg |
| School | Lower Merion, Ardmore, Pennsylvania |
| Jersey No. | 8, 24 |
| Position | Shooting guard |
| NBA champion (5 Time) | 2000–2002, 2009, 2010 |
| NBA Finals MVP (2 Time) | 2009, 2010 |
| NBA Most Valuable Player | 2008 |
| NBA All-Star (18 Time) | 1998, 2000–2016 |
| NBA All-Star Game MVP (4 Time) | 2002, 2007, 2009, 2011 |
| All-NBA First Team (11 Time) | 2000, 2001 |
| All-NBA Second Team (2 Time) | 2005, 2007, 2021 |
| All-NBA Third Team (2 Time) | 1999, 2005 |
| NBA All-Defensive First Team (9 Time) | 2000, 2003, 2004, 2006–2011 |
| NBA All-Defensive Second Team (3 Time) | 2001, 2002, 2012 |
| NBA scoring champion (2 Time) | 2006, 2007 |
| NBA Slam Dunk Contest champion | 1997 |
| NBA All-Rookie Second Team | 1997 |
| NBA 75th Anniversary Team | |
| Gatorade National Player of the Year | 1996 |
| Naismith Prep Player of the Year | 1996 |
| McDonald's All-American Game MVP | 1996 |
| First-team Parade All-American | 1996 |
| Fourth-team Parade All-American | 1995 |