2023 Final Four live stream Men's Basketball dates, times, TV schedule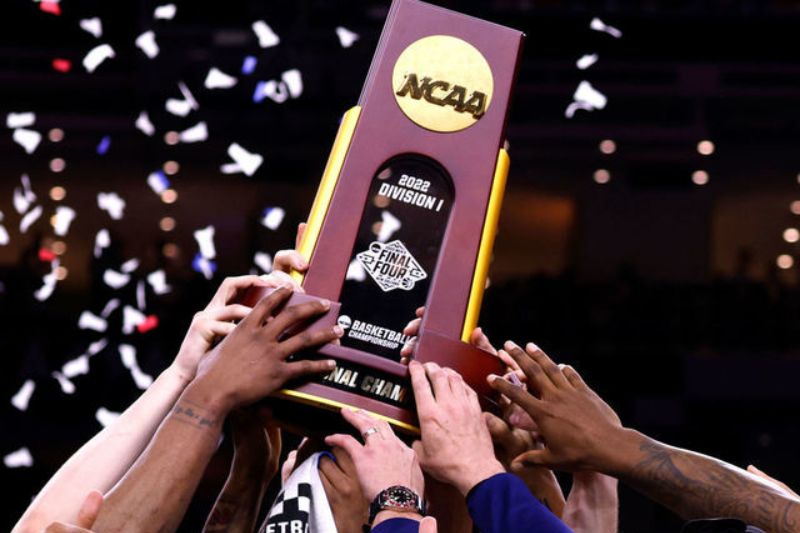 The 2023 NCAA Men's College Basketball Final Four National semifinals games will take place in NRG Stadium in Houston, Texas. The 2023 Final Four is feature two games on Saturday, April 1, 2023. The March madness remaining last four teams Florida Atlantic, San Diego State, Miami (FL), and UConn enter the Final Four on March 26.
When does the 2023 Final Four start?
The NCAA Men's Final Four is set for doubleheader matchups on April 1, 2023. The first game Florida Atlantic vs San Diego State will start at 6:09 PM (ET) and the second game UConn vs Miami (FL) at 8:49 PM ET. CBS will air two games.
What channel is Final Four on?
This season 2023 DI men's basketball Final Four national semifinal games and the NCAA National Championship game will air on CBS at the NRG Stadium ground in Houston, TX.
Florida Atlantic Owls Team Stats:
No. 9 Florida Atlantic (18-2) record from Conference USA and recently won against the Kansas State Wildcats by 79-76 on March 25, 2023. Johnell Davis scored 13.9 points, 5.5 rebounds, and 1.7 assists per game. Alijah Martin added 13.1 points, 5.2 rebounds, and 1.5 assists per game.
San Diego State Aztecs Team Stats:
No. 5 San Diego State (15-3) record from Mountain West Conference and coming final four over victory against the Creighton Bluejays by 57-56 on March 26. Matt Bradley scored 12.5 points, 3.8 rebounds, and 2.1 assists per game. Darrion Trammell added 9.9 points, 2.4 rebounds, and 3.1 assists per game.
UConn Huskies Team Stats
No. 4 UConn Huskies (13-7) record from Big East Conference and coming from winning over the Gonzaga Bulldogs by 82-54 on March 25. Adama Sanogo earned 17.1 points, 7.5 rebounds, and 1.3 assists per game. Jordan Hawkins added 16.3 points, 3.8 rebounds, and 1.3 assists per game.
Miami Hurricanes Team Stats:
No. 5 Miami Hurricanes (15-5) record from Atlantic Coast Conference and set up final four national semifinal won over the Texas Longhorns by 88-81 on March 26. Jordan Miller scored 15.4 points, 6.1 rebounds, and 2.7 assists per game. Wooga Poplar added 8.7 points, 3.3 rebounds, and 1.5 assists per game.
How to stream the Final Four 2023?
The 2023 Final Four games are available for streaming on Paramount+ or you can access any streaming service with CBS as FuboTV, Sling TV, Hulu + Live TV, DIRECTV STREAM, and YouTube TV premium or a free trial subscription package.
How to watch and stream Final Four 2023 for free?
The NCAA Final Four 2023 and the National Championship games will be broadcast by CBS local affiliates networks. If you have a digital antenna you can access the three games without any costs or no cable subscription and TV streaming service.