NBA 2020 All-Star Game Team Lebron vs. Team Giannis Results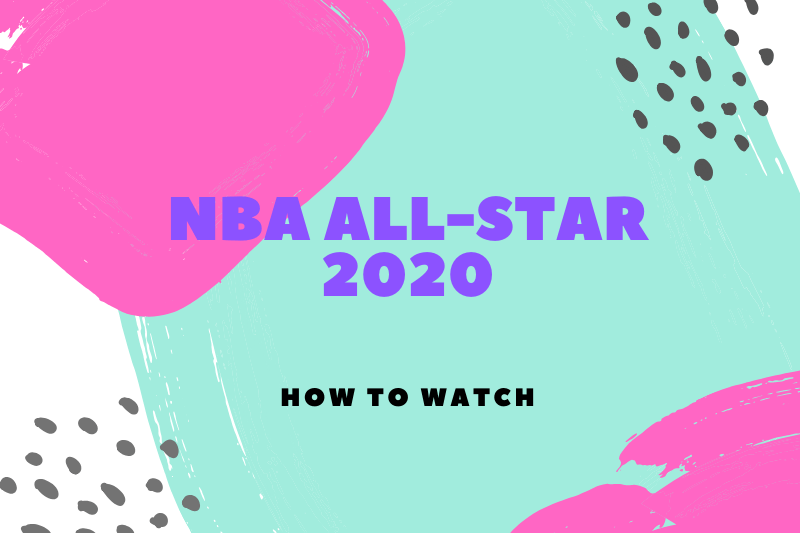 NBA 2020 All-Star Game Preview
The 2020 NBA All-Star Game tips off Sunday, February 16, and while the format has changed recently, it sure does look a lot like the old East versus West edition of the game. LeBron James and Giannis Antetokoumpo, the top two vote-getters in each conference, were named team captains and drafted their own teams.
NBA All-Star 2020 schedule
NBA All-Star games 2020 will be held on Feb. 14-16 at the United Center arena in Chicago. The all-Star Friday game will take place at 9 p.m. ET. Saturday Night starts at 8 p.m. ET. and the final round begins at 8 p.m. ET on Sunday.
United Center address: 1901 W Madison St, Chicago, IL 60612 and capacity: 23,500
What TV channel will televise the All-Star game?
The NBA 2020 All-Star game will live on the TNT TV channel and be scheduled on Sunday, February 16, at 8 p.m. ET/5 p.m. PT.
Here's a look at the NBA All-Star complete teams.
Team LeBron: (Starter)
LeBron James, Anthony Davis, Kawhi Leonard, Luka Doncic, James Harden, and coach from Lakers' Frank Vogel.
Team Giannis: (Starter)
Giannis Antetokounmpo, Joel Embiid, Pascal Siakam, Kemba Walker, Trae Young and coach from Raptors' Nick Nurse.
Who won 2019 team LeBron vs team Giannis?
Team LeBron led by MVP Kevin Durant with 31 points, 178 – 164 wins against Team Giannis in 2019 NBA All-Star game.
James' first five picks were all players for his own Western Conference. Antetokounmpo followed suit as his first six picks were all from the Eastern Conference. While Sunday's All-Star game may appear to be East versus West, one thing is certain – Team James has the advantage before the opening tip.
Team LeBron has six of the NBA's top 10 scorers this season. James Harden, Damian Lillard, Luka Doncic, Kawhi Leonard, Anthony Davis, and James himself all rank in the top-10 in scoring. That isn't all. Team LeBron also has the edge in 3-pointers made, rebounds, assists, and steals.
Not all is lost though for Team Giannis. The Greek Freak team does hold the advantage in 3-point shooting, field goal percentage, blocks, and what every All-Star fan wants to see – dunks.
Team James will start Harden and Doncic in the backcourt, a pair that averages 64 points a game combined. Team Giannis counters with Atlanta's Trae Young (29.7 ppg), the fourth-leading scorer in the league, and Boston's Kemba Walker (22.0 ppg).
The frontcourt of Davis, James, and Leonard might be too hard to handle for Team Giannis. It will be Giannis himself, Philadelphia's Joel Embiid, and Toronto F Pascal Siakam upfront.
This year's All-Star game features another new innovation as the first three quarters will be played as "mini-games." The winner of each quarter wins $100,000 to donate to a designated charity. When the fourth quarter begins, the teams will play to a Final Target Score.
The Final Target Score will be determined using the leading team's cumulative score for the first three quarters plus 24 in honor of Kobe Bryant. Once a team hits the target score, the game is over.
With nine players making their All-Star game debuts, predicting a winner is essentially like throwing a dart while blindfolded. Team LeBron won last year 178-164 with Kevin Durant winning the game's MVP. Durant is, of course, out for this season and will not play.
Antetokounmpo scored 38 points and had 11 rebounds in last year's game. Can he carry his team to victory this year? It's possible, but not likely. Team James is loaded with not only talent but the experience. Advantage Team James.
How to watch NBA All-Star Game 2020 live stream
If you want to watch NBA All-Star Game 2020 live stream online you can join with the TNT app and connect with your TV. here's below how to watch live stream without cable and costs.
AT&T Watch TV costs $15 per month include TNT
Sling TV costs $30 per month include TNT
YouTube TV is $50 per month and has TNT. Read CNET's YouTube TV review.
Hulu with Live TV $55 costs, TV TNT.
FuboTV costs $55 per month and includes TNT. Read CNET's Fubo TV review.
AT&T Now costs $65 a month
Prediction: Team James 170, Team Giannis 165